System Requirements to run HRS-AHED
The installer uses an MSIX container to deploy/install the application. Announced in 2018, MSIX is a new universal package format designed for Windows 10 apps.
Because of that, and because it is a client/server distributed application, the system requirements are much the same as the minimum for any computer to run Windows 10:
Processor: 1GHz or faster CPU or System on a Chip (SoC)
Memory: 1GB for 32-bit or 2GB for 64-bit
Hard drive free space: At least 300Mb

Graphics: DirectX 9 or later with WDDM 1.0 driver
Display: 800×600
Internet connection
Sideloading
As originally announced, MSIX packages could be installed from the Microsoft Store or by downloading/launching the package directly (sideloading, i.e. manual or scripted installation) on the machine. However, in order for a package to be successfully sideloaded, Sideloading must be enabled using a group policy (enterprise) or through the Settings app in Windows 10 version 1909 and earlier. Starting with Windows 10 version 2004 (May 2020 update), Sideloading option disappears (is enabled by default) and you do not need take any further actions.
You can check your version of Windows 10 through Settings → System → Configuration → About or by pressing Win+R and running the command winver.exe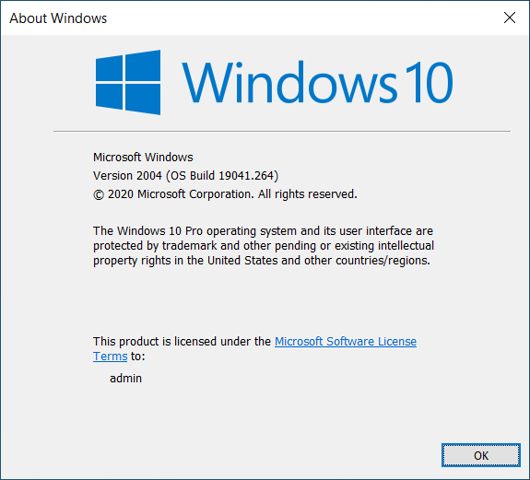 I have Windows 10 up-to-date and it is version 2004 or newer.
There is no need to do anything else. Your system is just ready to run this application.
How to allow Windows 10 to sideload apps?
These steps should only be performed if you run Windows 10 version 1909 or earlier (prior to May 2020 update).
Open Settings.
Click on Update & security.
Click on For developers.
Under "Use developer features", select the Sideload apps option.

Click Yes to confirm the risks involved running an app outside the Microsoft Store.

Restart your computer if applicable to complete the task.
Starting in Windows 10 version 2004 (May 2020 update) sideloading is a default feature. There is no explicit option for enabling it and users can install apps by double-clicking signed MSIX app packages. On Windows 10 version 1909 and earlier, sideloading requires the former additional configuration.